ICONS: The Sloane x Anouk Yve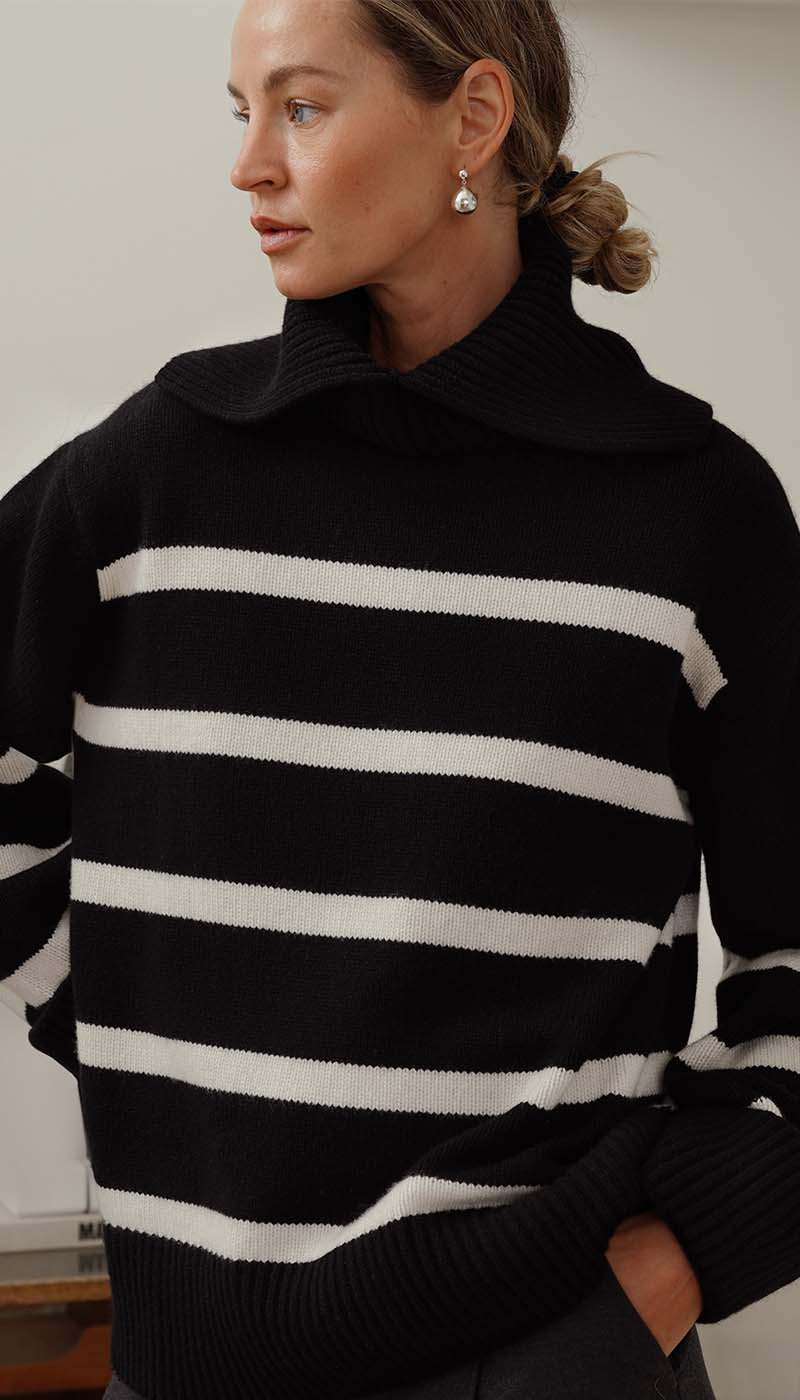 To celebrate the launch of our Icons Collection we spoke to the talented women behind each reimagined Icon. We chatted with Anouk to find out more about her fondness for knitwear and what she loved most about reimagining the Sloane cashmere turtleneck.  

Anouk Yve was born in the Netherlands and has lived in many cities, including London, Stockholm, Copenhagen and Los Angeles. Now back in the Netherlands, she is a strategic brand consultant, ceramist and a mum of two. A knitwear lover, Anouk has reimagined the Sloane cashmere turtleneck adding ecru fisherman inspired stripes on a beautiful black backdrop. Made in Italy, this piece is a modern take on a timeless design that you will treasure for years to come.
" It's just such a versatile piece and that's the beauty of it."